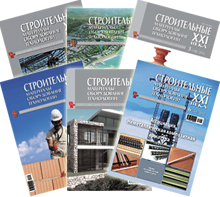 The magazine is published since 1998, quickly became popular with readers. Today it has a circulation of 15,000 copies and is distributed in Russia and the CIS countries. This edition is a monthly scientific and informational publication dedicated to promising developments in the field of design, production and use of modern building materials, products and equipment and energy saving technologies. Close attention is paid to domestic and foreign scientific developments in the field of innovative technologies and products that meet market requirements, trends and ideas in the field of environment, safety, efficiency, environment. Accordingly, the target group of readers is design institutes and architectural studious,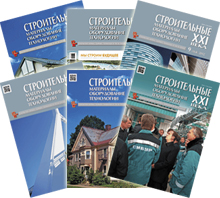 senior managers of construction companies, developers, and small and medium enterprises in the construction industry. In the structure of the target group - professional community of building industry, research and higher education construction and architectural centers and relevant committees of the supreme governmental institutions, the local legislative bodies, the structures of all levels of the executive branch. The magazine also serves as a media partner of many building domestic and foreign exhibitions.
Journal mission is the information support modern domestic production of building materials and construction industry development.
Specifications magazine - full color, A4 format, 56 pages.
Editorial board